Calling all active clergy!
As pastors we are sometimes so busy leading people in worship, we don't get to experience worship. This Mini Lenten Pilgrimage is the perfect way to experience Holy Week before you have to lead it. 
Come and share worship and communion with Bishop Sue Haupert-Johnson, experience fellowship and prayer with other clergy, and have some quiet time away from the hustle and bustle of life and ministry. Check out the schedule HERE.
Clergy Day Apart: September 21, 2023
Calling all VAUMC Clergy!
Have you been feeling weary, downtrodden, or just plain tired? Have the pandemic and disaffiliations got you down? The recent 2023 Wespath Clergy Well-Being Survey shows a decline in clergy well-being over the past ten years.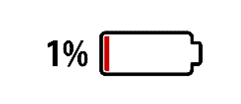 Come and charge your spiritual battery and work on your well-being by spending a day apart with other clergy from across the conference on Thursday September 21, 2023. You can either attend a full day in person at a location on your district, or just join the webinar and small group portion.
Bishop Sue Haupert-Johnson will greet everyone through the welcome webinar and Rev. Dr. Elaine Heath will be our keynote speaker presenting on "Trauma Informed Evangelism." To prepare for this event you are encouraged to read "Trauma Informed Evangelism: Cultivating Communities of Wounded Healers" by Charles Kisner and Elaine A. Heath.
The focus for the day is fellowship, sharing, and worship. Host church pastors will provide worship experiences including the sacrament of Holy Communion. Lunch will be provided for a time of fellowship. Spiritual directors will facilitate the small group time. See the schedule below to choose how you would like to attend. Click here to register by September 13, 2023 and see the list of host churches: https://form.jotform.com/232185952011046
Cost is $20 for those who attend in person to cover the cost of lunch. 0.5 C.E.U.'s will be available for all who attend online or in person.
Schedule for In Person at Host Site
on the District
10:00-10:30 a.m. Devotion led by host church pastor
10:30-11:30 a.m. Streamed Live Webinar
Welcome from Bishop Sue Haupert-Johnson
Rev. Dr. Elaine Heath's Presentation on "Trauma Informed Evangelism"
11:30 a.m. – 12:00 p.m. Small Groups facilitated by spiritual directors
12:00-12:30 p.m. Come back to plenary
for Q & A
12:45-1:30 p.m. Lunch provided by host churches
1:45-2:45 p.m. Small Groups facilitated by spiritual directors
3:00 p.m. Closing Worship & Communion led by host church pastor
Schedule for Online Attendees

10:30-11:30 a.m. Streamed Live Webinar
Welcome from Bishop Sue Haupert-Johnson
Rev. Dr. Elaine Heath's Presentation on "Trauma Informed Evangelism"
11:30 a.m. – 12:00 p.m. Small Groups facilitated by spiritual directors
12:00-12:30 p.m. Come back to plenary for Q & A
Resources for Clergy Spiritual Renewal
Resource list (Word)
Covenant
Self-care Covenant (Word)
Community 
Spiritual Directors
Kimberly Barker-Brugman, Soul Story Ministries
Dawn Peck, Spiritual Life, Contemplative Prayer
Janet Salbert. Shalem Spiritual Guidance, [email protected] 
Tracy DePue, Certified  through Perkins School of Theology, [email protected]
Community
Thomas Keating – Seven-minute introduction to centering prayer video.
Leigh Anne Taylor, Chair of Spiritual Formation Committee  Candidacy Summit Self-Care Talk video (27 minutes)
Clergy Retreat Directory
The United Methodist Camp & Retreat Ministries (UMCRM) Association, made up of United Methodist camps and retreat centers across the country, continually strive to provide intentional, sacred spaces where the faithful can find rest and rejuvenation. The leaders of these ministries see the heavy weight that local church leaders have been carrying, especially over these past two years. In response, they have come together to create the Clergy Retreat Directory, a list of UM sites across the connection that offer free or reduced cost retreat space for United Methodist clergy. As clergy navigate their ministry year, may they find comfort knowing that there are "sacred places apart" prepared for them in all U.S. jurisdictions. View directory…