Overwhelming physical, economic, and/or emotional damage

Harm to people and property

Disrupts normal pattern of living

Can overwhelm a community

May affect individuals, families, neighborhoods, communities, regions
Natural disasters

Technical disasters

Economic disasters

Civil disasters

Accidents

Other
Primary support provided by:
UMVIM
– Helps volunteers connect to needs
UMCOR
– Provides:
Funding
Training
Relief Supplies
Mentors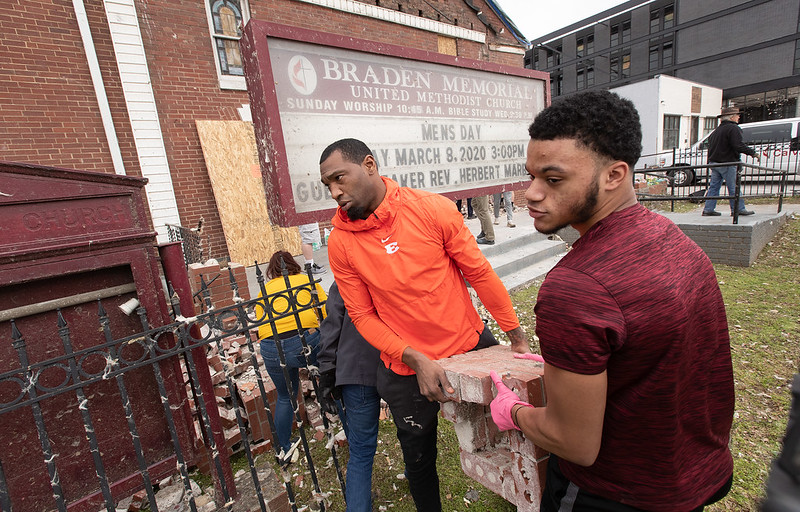 The Virginia Conference Disaster Response Committee invites members of the Conference to prepare and train to be part of future ERT (Early Response Team) Training. Early Response Teams respond during the first phase of disaster relief, providing a Christian presence. Your church and community could also be faced with a disaster. Train to be ready to respond and know the first steps to help.
More ERT Training Opportunities TBA.